CSEI ASME Inspection Co.,Ltd. won the title of "High-tech Enterprise"
News | 2018-02-27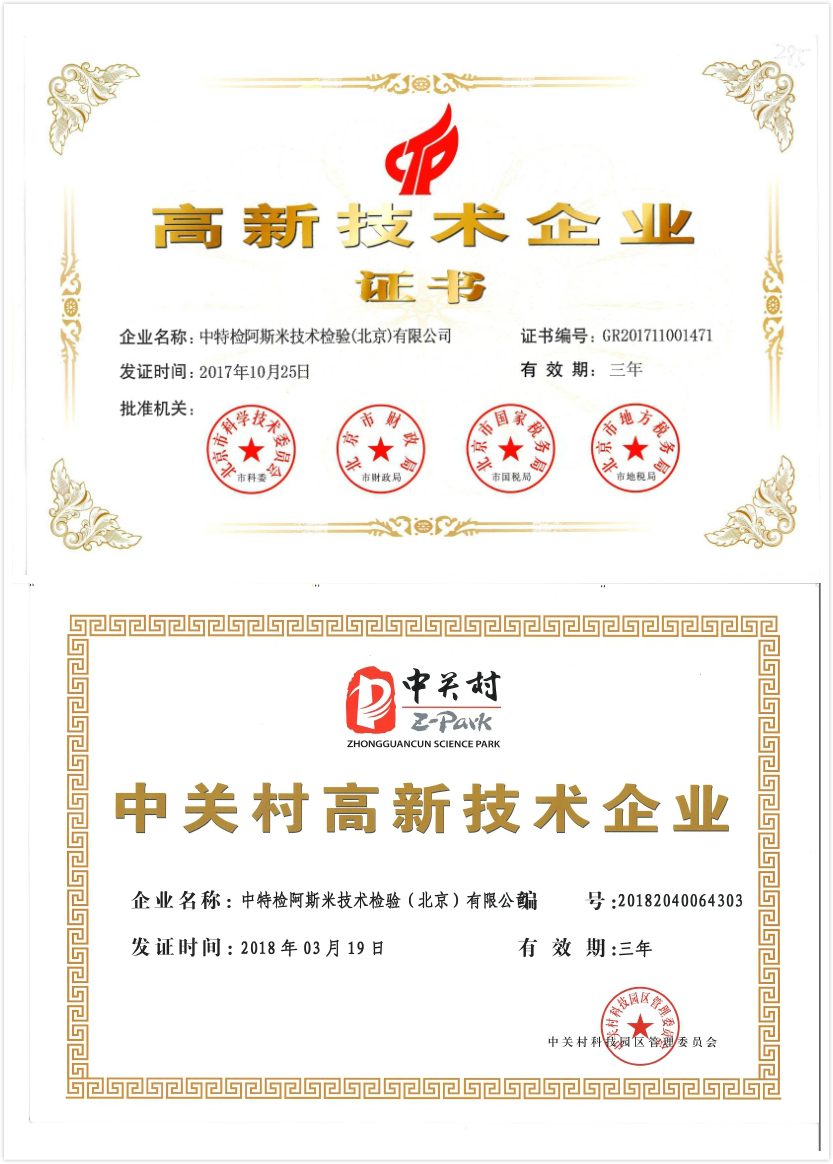 Welcome to the opening ceremony of 2018, the CSEI-ASME company successfully passed the joint review and acceptance of the Beijing Municipal Science and Technology Committee, the Beijing Municipal Bureau of Finance, the Beijing Municipal State Administration of Taxation, and the Beijing Municipal Bureau of Local Taxation, and obtained high-tech. "Technology Enterprise" as the title. As a result, the CSEI-ASME Company formally entered the ranks of the national high-tech enterprises. This is another important milestone in the history of the company's development.
High-tech enterprises are the important foundation for the country's development of high-tech industries. They are the vital force for adjusting the industrial structure and improving the country's competitiveness. They occupy a very important strategic position in China's economic development. High-tech enterprises have always been highly valued by governments at all levels, and being able to receive such privilege is a reflection of the company's overall strength.
The "national high-tech enterprise" is not only an honor but also a responsibility. The CSEI-ASME company will use this as an opportunity and motivation to increase scientific research investment, accelerate the pace of independent innovation, cultivate high-quality innovation teams, give full play to the leading function of the industry, and pay attention to the application of scientific and technological achievements to practice. Development contributes to the economic development of our country.