CSEI-ASME Successfully Held ASME New Specification Training Course
News | 2017-12-25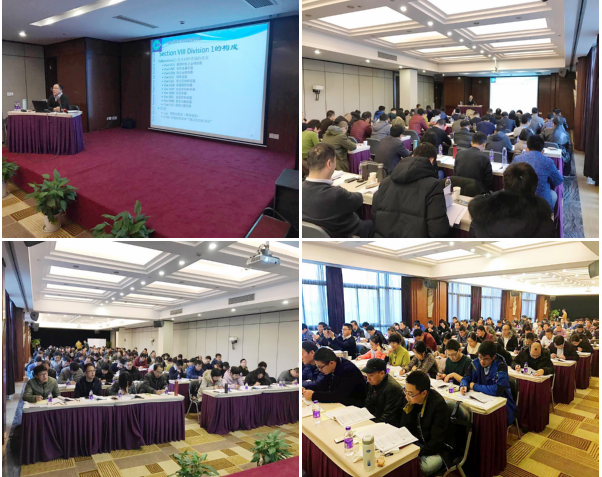 The ASME Boiler and Pressure Vessel Code (BPVC) is a standard that specifies the design, manufacture, and inspection of boilers and pressure vessels. The pressure components designed and manufactured according to this standard not only have the characteristics of long service life, but also can guarantee the safety of life and property.
For several years, the American Society of Mechanical Engineers has been committed to the promotion of ASME standards and specifications in China. In the past 10 years, the ASME Boiler and Pressure Vessel Code (BPVC) has begun to be widely used in China. Most of the pressure vessel products exported to foreign countries need to pass ASME related regulations and the Chinese government also recognizes Requirements for the manufacture of imported equipment.
Recently, in order to better implement and implement the 2017 version of the ASME Code,CSEI ASME Inspection Co.,Ltd. held a new version of the ASME Standard Training Course in Hangzhou, aiming to comprehensively improve the quality of personnel and practical ability. The experts explained in detail the latest requirements and changes of the 2017 ASME Code; VIII-I Pressure Vessel Construction Rules explains the seven aspects of materials, design, manufacture, inspection, testing, and certification. The comparison between ASME and domestic two systems was performed through an example; the welding and brazing evaluation of Section IX was performed, and the welding procedure qualification, welding procedure specification, product welding trim and welder examination were explained in detail. The classroom atmosphere was active. The students and teachers actively interacted with each other and asked questions. After attending classes, they all learned that they benefited a lot.