Wuxi Lianying Power Equipment Co., Ltd.
Success Case | 2017-12-28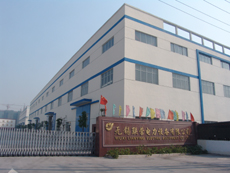 Customer Name: Wuxi Lianying Power Equipment Co., Ltd.
Project Name: South Africa Boiler Field Installation
Features of the project: This organization provides for our clients for the first time the standardized service for the construction of the spherical tank boiler built on the basis of the first volume of the ASME for our customers. The organization makes full use of the characteristics of the talent distribution of the inspectors of this organization and dispatches the customer's manufacturing sites. The examiner undertakes the major work, and timely dispatches an on-site inspection by a senior experienced inspector of the Division to ensure that the related inspection work is completed satisfactorily and is well received by the owners and customers.