ASME BPV China Working Group held its first working meeting
Industry News | 2018-04-26
On April 11, 2018, the first working meeting of the China International Working Group of the ASME Boiler and Pressure Vessel Code, Volume XI (BPV XI) was successfully held in Wuhan.
The conference was organized by the Nuclear Power Operation Research Institute of China National Nuclear Corporation, from ASME, the French Nuclear Island Equipment Design and Construction Rules Association (AFCEN), Shenzhen China Guangguang Nuclear Power Engineering Design Co., Ltd., Suzhou Thermal Engineering Research Institute, Lufeng Nuclear Power Co., Ltd., Guangxi Fangchenggang Nuclear Power. Co., Ltd., Taishan Nuclear Power Joint Venture Co., Ltd., CNNC Nuclear Power Operation Research Institute, China Nuclear Power Research & Design Institute, Sanmen Nuclear Power Co., Ltd., China Nuclear Power Engineering Co., Ltd., Hainan Nuclear Power Co., Ltd., China Nuclear Industry Fifth Construction Co., Ltd., Guodian Investment National Nuclear Power Station Operation Service Technology Co., Ltd., Shandong Nuclear Power Co., Ltd., Shanghai Nuclear Engineering Research & Design Institute, Huaneng Shandong Shidao Bay Nuclear Power Co., Ltd., Zhengbei Nuclear Power Service Co., Ltd., and Harbin Electric Power Group (Qinhuangdao) Heavy Equipment Co., Ltd. Nuclear and Radiation Safety Center, North China Nuclear and Radiation Safety Supervision Station, China Machine Productivity Promotion Center, Hartford Technology Consulting Services (Shanghai) Co., Ltd., Dongfang Electric (Guangzhou) Heavy Machinery Co., Ltd., EDF (China) and other units 50 experts and representatives participated Meeting.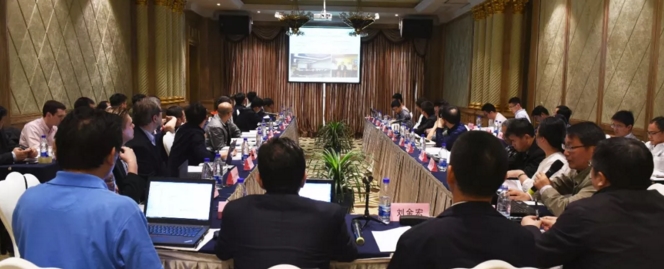 The conference is divided into two parts: working group meetings and seminars. At the working group meeting, the participating members voted on the minutes of the second working meeting in 2017 and voted on the new members; ASME headquarters representatives read out the new chairman and vice-chairman and introduced the main parts of the ASME Nuclear Code and Standards Department. Work plan and ASME training situation and plan; The Secretariat shared the five-year work report of the last working group; According to the technical issue tracking item arranged at the second working session of 2017, each task group reported the progress of the work, and the participating experts conducted the work. Serious discussion and arrangements for follow-up work were discussed; new technical issues were discussed and ASME BPV XI Committee 2018 focused on technical issues. In the following seminars, experts from AFCEN, Suzhou Thermal Engineering Institute and China Guangdong Nuclear Power Lufeng Nuclear Power Co., Ltd. respectively conducted special reports and interactive discussions on the comparison of RSEM and ASME XI.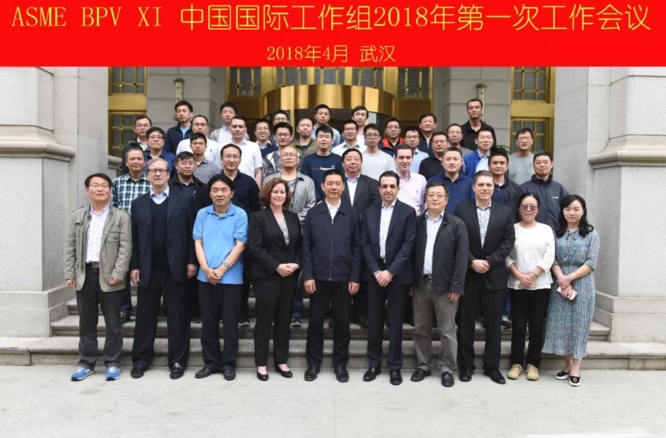 【Background Information】
ASME is one of the most influential mechanical engineering standards setting organizations in the world. The specifications of boilers and pressure vessels developed and published by ASME are widely used in nuclear power, thermal power, and chemical industries in different countries. AP1000 has become one of the mainstream technology routes for the development of nuclear power in China. The technology has widely adopted ASME standards.